Photovoltaic Thin Film Cell
Photovoltaic thin-film cells can generate electricity by indoor lighting and outdoor sunlight. Wherever there is light, there is electricity. It is especially suitable for micro-power consumption devices used indoors and outdoors, such as smart wearable bracelets, smart watches, smart remote controls, smart water meters, gas meters and calculators.
The photovoltaic processing unit that uses the thin-film battery is the safe and efficient solution provided by the company in the field of IoT and renewable energy projects in the fields of IoT equipment manufacturers, smart security, smart transportation, smart home, smart city and other industries.
A variety of thin-film cells
The cells can be customized on demand.
Photovoltaic Processing Unit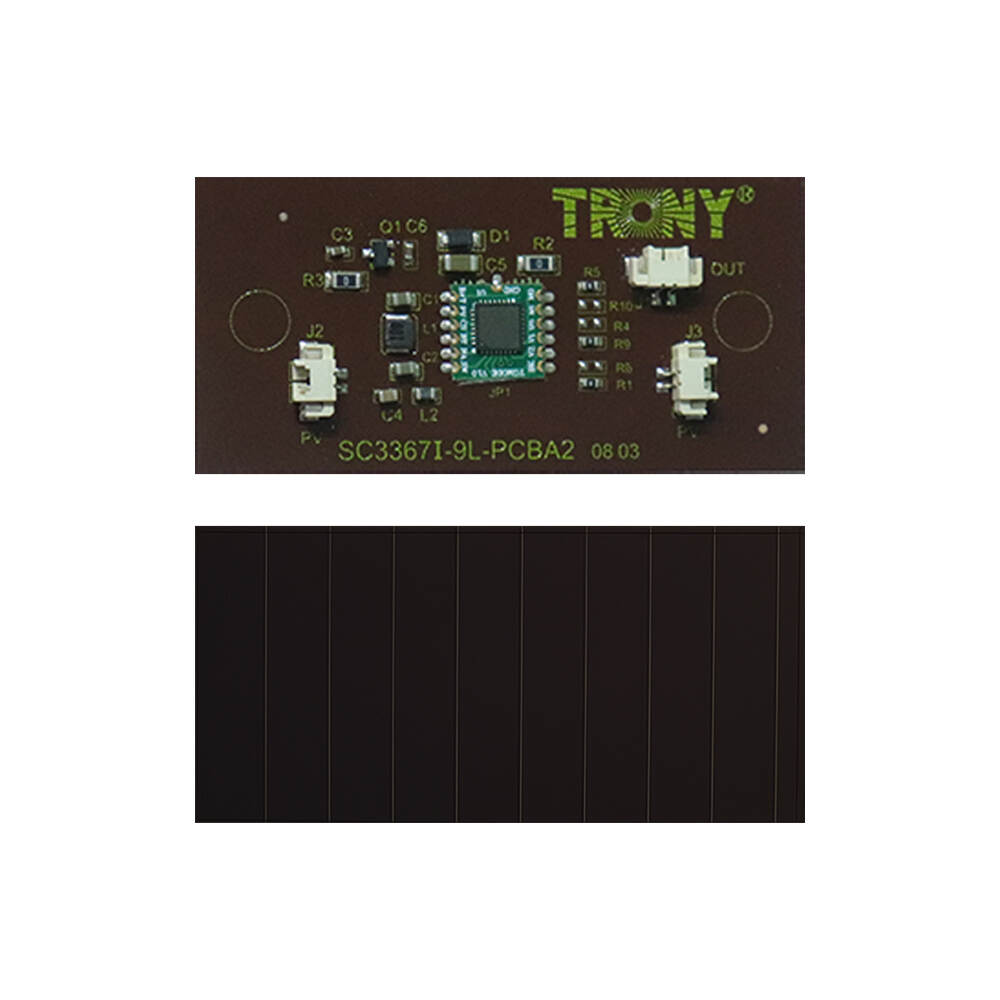 0.5W Micropower Discrete Photovoltaic Processing Unit
PV cell input voltage (PV IN):
2V~15V

Battery Type:
3.7V Li-polymer/Li-ion battery

Charging current:
100mA@USB IN; 70mA@PV IN

Charge cut-off/overshoot protection voltage:
4.2V

Over discharge protection voltage:
3.1V

Regulated output (OUT):
3.3V 90mA @ BAT IN 3.7V

Working current:
< 3uA

PV input (PV IN):
anti-backflow, reverse
connection protection

Working temperature:
-40℃~85℃

Size:
30.0mm*32.0mm
Protective function
Battery overshoot protection, over discharge protection, reverse polarity protection.
Regulated output overcurrent, short circuit protection.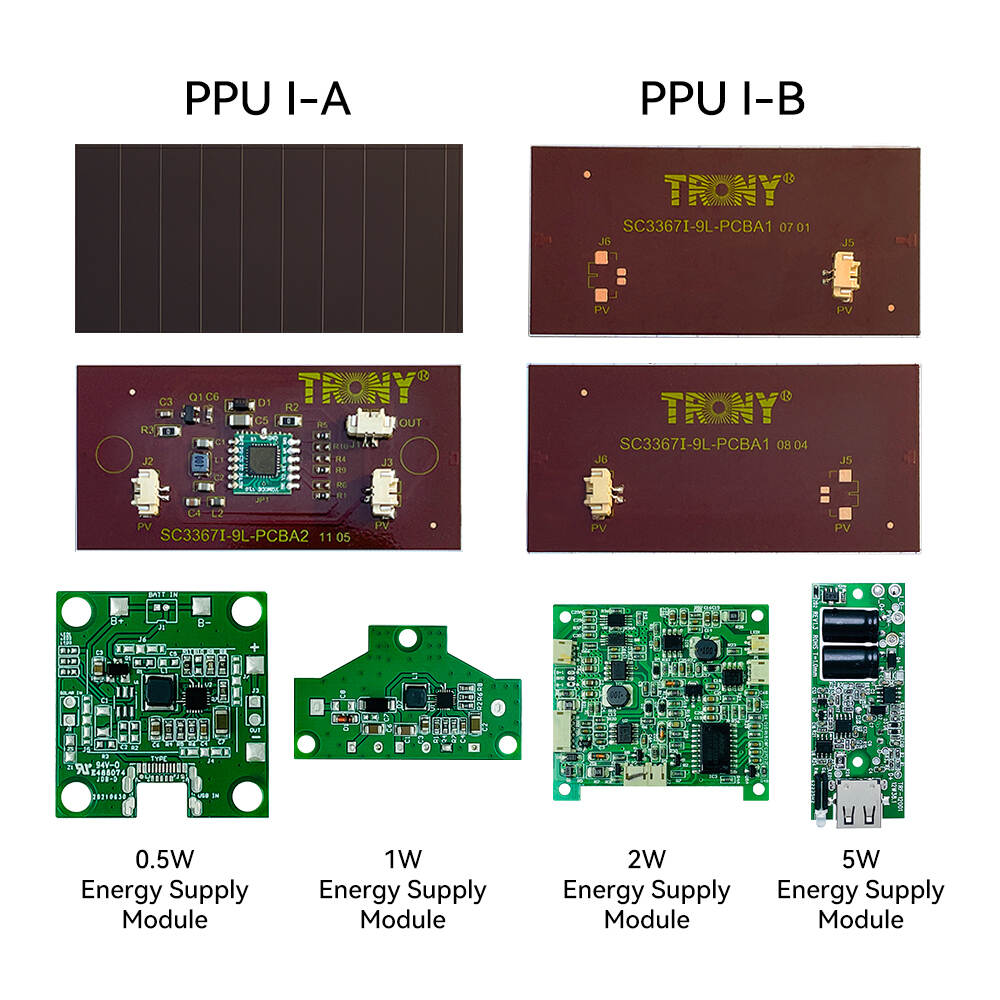 1~5W photovoltaic energy supply module
1~5W micro-power photovoltaic energy supply module is a specially designed for 5V solar panel. For 3.7V single-cell Li-Polymer/Li-Ion batteries, with maximum power point tracking MPPT, Solar/USB two charging methods, on-off controllable 5V DC regulated output and Low-power and high-efficiency solar power management module with perfect protection function. Constant voltage maximum power point tracking MPPT algorithm to maximize solar energy conversion. Built for 5V solar panels
Solar/USB two charging methods (maximum 900mA charging), flexible charging. On-off controllable high-efficiency 5V regulated output, suitable for various low-power applications. A variety of protection functions to ensure the safety of the battery and power system in an all-round way. A variety of status indicators, the system status is clear at a glance USB anti-static case.